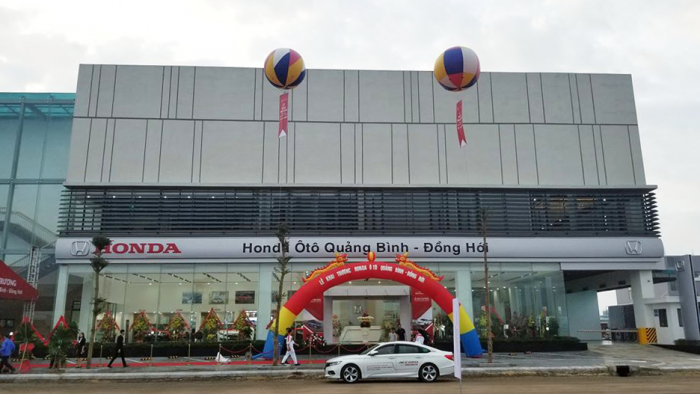 in the morning of December 19th, 2019, Honda Vietnam and Quang Binh Automobile Co., Ltd officially opened the showroom Honda Quang Binh - Dong Hoi.
Located at Phu Thuong residential area, Phu Hai Ward, Dong Hoi City, Quang Binh Province, Honda Quang Binh - Dong Hoi has a total floor area of ​​up to 7,200m2 with spacious and modern design including 3 areas: Car display area, Service Workshop and Office area.
Each area, each process at Honda Quang Binh-Dong Hoi is carefully and modernly designed according to the 5S global standards of Honda in order to provide the best customer service. So, when coming to Honda Quang Binh - Dong Hoi, you will be served by a team of enthusiastic consultants with high expertise.
Gamma Company is very honored to be accompanied with Honda Quang Binh from the first day of construction to grand opening day.
In addition to providing a comprehensive solution of equipment for service workshop, we also strive to be able to complete the installation on schedule with strict requirements and standards. Typical equipment items include: Rotary Lift, Bishamon scissor lift, Blowtherm spray paint booth, Car-O-Liner body repair kit, JohnBean Wheel Align, CAV, and many other devices from well-known suppliers such as Cemb, Hitachi, Robinair, Iyasaka, Hazet, JTC, B-TEC ... etc.
Let's take a look at some photos of the opening day, as well as Gamma's equipment provided for Honda Quang Binh - Dong Hoi at the workshop: